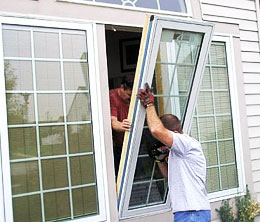 Windows Installation in Winnipeg is our Specialty!
We are the experts in Windows installation for Private houses, Condominiums, Apartment Buildings, Townhouses, Landmark Projects, Special and Custom Projects.
Whether it's just replacing one window during a bathroom renovation or changing all windows for the entire house during a gut renovation - Stagi windows has the products and installation expertise to complete your project on time and on budget.

We have the best client service – from start to finish.
From initial introduction and sales, project engineering, scheduling, installation, and post-installation service.
With over 15 years of experience in Windows Installation Winnipeg, we've been involved in a variety of projects of all types of complexity.
As window dealers, we provide multiple product options at different price points.

Good quality windows can really make a house stand out from the rest. The quality of windows reflects upon the overall quality of the home. Good windows server many different purposes, including letting natural light into a house, protecting the house from outdoor elements, and helping maintain the indoor temperature of a house. Whether it's a new home in need of window installation, or an older home in need of window replacement, those who are looking for these services are in need of windows installation Winnipeg.
Winnipeg window installation
Anyone who is looking at installing new windows in a new or older home should consider the different types and styles of windows that are available. Each unique window style has several advantages and the difference in aesthetics can really highlight the home's stylistic character. For example, one of the most popular window styles today is the single hung window, that features a pane of glass towards the bottom that is able to slide up and down. Those who want this style of window in their house can be assured that there are professionals for windows installation Winnipeg that are able to expertly install this type of window. However, there are many other styles that are available.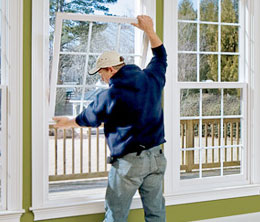 A new and emerging trend in window styles is the casement window. This window is a long pane that is hinged on one side of the frame. The window can open either from the left or from the right. This type of window is gaining popularity because of the large, unobstructed viewing angle that it offers. Another option for those who want to have a large viewing area but aren't concerned about the window opening is the low profile, fixed window. This type of window is a single pane of glass that is fixed into the wall. Though it isn't able to be opened, the low profile aspect of this window is popular for many people who want to enjoy stylish windows that don't have large frames
No matter what kind of window is needed, those who are looking for new windows should check for certified companies that offer windows installation Winnipeg. Working with a contractor that has experience in installing windows will allow for peace of mind because the homeowner will know that whoever is working in their house has successfully installed windows in the past. Likewise, professional contracting companies who install windows will have all of the necessary training and requirements to be able to do the job. Their skills in window installation are evident in installing new windows on new homes, as well as replacing worn windows from older homes.