SERVICES WE PROVIDE
Windows and Doors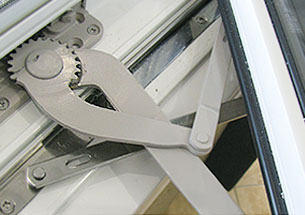 There are several advantages to replacing the doors and windows in a home and garage. One of the biggest benefits is the lower utility bills from energy savings. Better energy savings equates to a comfortable home for years. Replacing doors and windows increases the security of the home. New products have better locking mechanisms because they are not worn from years of use. New installations make the home look and feel better giving it a more welcoming atmosphere. Finally, new windows & doors can help the homeowner increase the value of the home.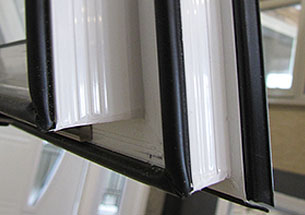 Materials for windows & doors
Property owners have several choices for new windows and doors. Wood is a good choice for people who have no problem painting to keep up the regular maintenance as the years pass. Wood has to be inspected for termites, water damage, and flaking paint. It can break down if the wood is not maintained as time passes. For those who want an option with less maintenance, vinyl is the perfect solution. Vinyl is easy to wash clean with a damp cloth on the inside. The doors and windows on the outside of the home can be cleaned with a power washer. Companies that use products that are designed to last for years and correctly install home products offer property owners the best services.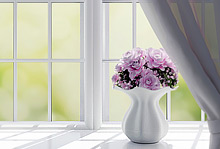 Insulation
When installing new doors or windows in a home, an important step is to install the correct insulating material. Experts often use a form of spray foam that expands to fill in cracks and nooks. Foam insulation is superior to fiberglass insulation because it gets into little spaces that fiberglass can only cover. Companies using quality foam insulation offer their clients a higher energy rating and superior comfort. A quality product means that property owners have more even temperatures and that their building is going to maintain the same heating and cooling savings in the long run.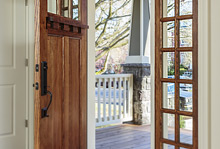 Using an expert
When using a professional company to replace home items, one suggestion is to ask what type of insulation they are going to use. Determining the energy rating can help homeowners figure out an approximate energy savings. Replacing doors or windows on existing homes is one of the best ways to make a home cooler in the summer and warmer in the winter. The key is to make sure the professional company is licensed and insured, so the homeowner knows the work is being done correctly. Asking for referrals or pictures of completed work is always good practice. An expert company knows the best materials to use for insulating around new doors, windows, crawlspaces, and attics. Professionals also have the skills and tools to complete a job the right way the first time.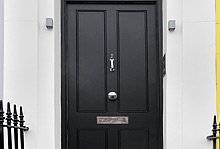 Preventative maintenance
After the new windows installation winnipeg are complete, the best thing a property owner can do is to schedule a yearly maintenance check. Having an expert inspect the doors and windows every spring is a great way to catch leaky window sills, damaged insulation, missing caulk, and the interior and exterior trim. Sagging windows can cause a window to shift out of place, but the good news is that an expert can spot this problem right away. They can make recommendations about the right course of action to maintain the integrity of the home for years to come. The best thing about having preventative maintenance done is that an expert can find small problems before they become devastating issues. Finding little items prevents the homeowner from costly damages and huge overhead. It is also a good way to avoid excessive construction, noise, and stress from repairs.