SERVICES WE PROVIDE
New Construction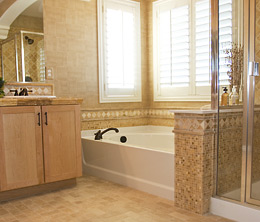 When you want a new home built or need an addition or improvements to your existing home, it's essential to hire a general contractor that's insured, licensed, and bonded. Your home is the biggest investment you'll ever make. It's important to hire a contractor who has experience with ground up construction, remodeling Houses & Garages, and residential and commercial projects on large and small buildings. Hiring an experienced contractor with the right credentials can ensure that the work is up to the building code standards and avoid problems down the road.
One of the most effective ways to ensure your new construction project is handled professionally and is completed by the deadline is to hire one general contractor for the job. A contracting company that has architects, engineers, electricians, and plumbers on their staff is the best option. When you hire contractors from different companies, you're more likely to experience delays, have higher costs and have contractors working on your home that don't have the necessary training or experience. If you're remodeling your kitchen or bathroom, this is essential. A contractor can help you to design a plan for expanding your current living space or adding a family room.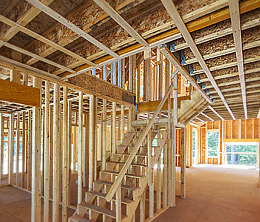 You have to be able to communicate well and have a good working relationship with the contractor throughout the course of the project and to be certain that the work is being done according to your specifications. Although the contractor can make suggestions, it's ultimately your proeject, so communication is important. Sometimes delays happen, especially with a large construction project, so discuss alternative options with the contractor before the project starts. You should discuss the costs associated with the project before construction begins and keep invoices for all the expenses.
Construction projects on Houses & Garages should be handled by a general contractor instead of doing it yourself. The contractor can help you to work out a plan that fits with the design of your home. A company architect can draw up a detailed plan that makes the most of your living space, is attractive, and within your budget. A contractor with extensive experience in ground up construction and remodeling houses and garages can suggest the materials that are the most cost- effective and work the best for your project.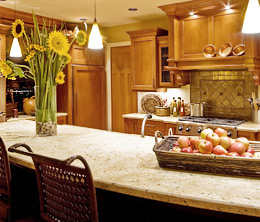 New construction or remodeling on residential or commercial buildings that you own is the best way to increase the value of your property and give you more equity. A general contractor can advise you on the most effective methods of energy management to save you money and help protect the environment. A contractor can advise you about constructing green buildings, solar power, and the most effective ways to use renewable energy in your home or business. Green building will save you money over a period of time since you'll be eligible for a tax credit and your energy costs will be lower.
Another way to make the most of your living space is to discuss having a four-season addition built on your home. An all-season room is the perfect way to bring the outdoors into your home. The rooms are virtually maintenance-free, and add beauty to your home. A general contractor can evaluate your home and help you to choose a design that accommodates your lifestyle and decor of your home.