Windows Installation Brandon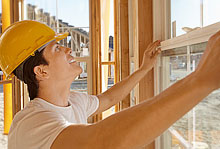 When searching for windows installation Brandon it's important to find the right type of window to suit your home's style. Whether you are looking to replace the windows in an existing home or garage, or searching for the right appearance when selecting windows for a new house, there are many options available to you as a consumer.
The most common choice of window is a single hung, or double hung pane window. The single hung is a classic choice among modern homes. This style of window moves up from the bottom to allow ventilation of air. The double hung window is a variation on this style, allowing both panes, top and bottom, to move freely and allow ventilation. When trying to find the right windows installation Brandon, these styles are always an excellent choice. However, there are many other styles available to add personality and elegance to your home or garage.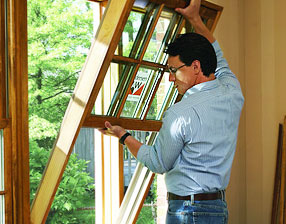 If you prefer an unobstructed view of the outdoors from inside your home, casement style windows are a great option. Casement style windows are able to open to the left or the right, due to the specific type of mechanism that is used for opening this type of window. Another great option available for windows installation Brandon is the bay window style. This window features a large immobile window pane in the center, with a casement window settled on each side. This allow more direct sunlight to enter a room, and even adds space, due to the large pane in the center.
Another variation on the casement window style is the camber casement window. This design is simply a casement window that curves slightly upward, adding an elegant appearance to your window selection. You may also choose from a variety of custom shapes and sizes of windows to create a unique design and add personality to your home or garage. You may even choose to install a greenhouse window if you enjoy gardening. This style of window has a small glass sill inside, allowing plants to absorb more sunlight, even in the winter months. This is a great economic alternative to an actual greenhouse. This type of window opens at the top to allow ventilation as well.
If ventilation is not a necessity to your window location, you may choose to install a simple low profile fixed pane window. Although these windows cannot be opened, they are typically used to allow maximum sunlight in appears where ventilation is unnecessary, and may even be paired with other window styles to create a combination of mobile and immobile window choices.
There are many choices to review when choosing to repair, replace, or build home or garage windows installation Brandon.