ABOUT US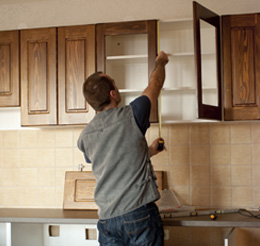 All-Around Exemplary
Based in the heart of Manitoba's cultural hub, we serve the community as a first-rate general contractor. We specialize in residential projects of every type. We also do windows installation winnipeg. Whether you plan to have a new house built with state-of-the-art trimmings or to simply modernize your existing abode, we supply the best in materials and workmanship. Even your driveway and sidewalks can be built by our paving experts. For new construction projects, we start with the foundation and then move on with proficiency to every other aspect of your dream home. From the bedrooms and bathrooms to the laundry room and garage, each section is completed with care.
If the job is a home remodel, we clear away the existing components and replace them with the updated decor of your choice. Our subcontractors ensure that their finished products are both sturdy and attractive. New windows & doors are installed with energy efficiency in mind. When the old frame and sill is in satisfactory condition, homeowners often buy insert windows so that siding, wallpaper, and paint can remain intact. The new window normally fits inside the original casing, but at times the insert cannot be used and a full replacement is necessary. Local building codes may require the aperture to be a different size than the original frame. A total change generally decreases your energy usage significantly.
Your roofing system is a very important formation that must be kept in good repair for the protection of your home. Our skilled specialists offer friendly advice concerning the best decking, underlayment, and roof covering materials for your dwelling. Since Winnipeg receives an ample supply of snowfall each winter, the slope of your roof needs to allow precipitation to flow off the shingles or tile and onto the ground easily. Our general contracting company can take care of every task that is related to the renovation of your current home or the establishment of a brand new residence.